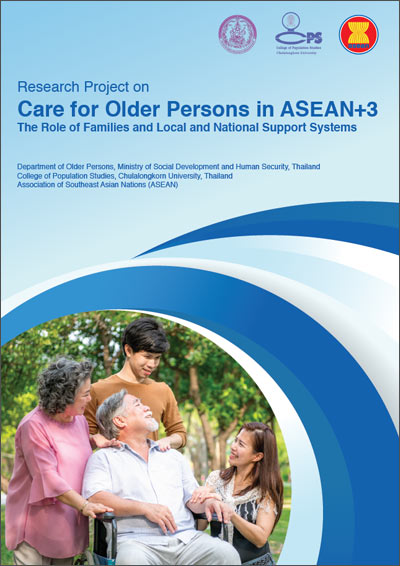 This report is an outcome of a research project entitled "Care for Older Persons in ASEAN+3: The Role of Families and Local and National Support Systems", which was initiated as a concern on gaps and diverse implementations on care provision for elderly among the region.
The two-year project demonstrates a cross-country comparative synthesis of care systems and five main actors as care providers which are the family, the state, local communities, NGOs and the private sectors. It also provides an opportunity for 10 ASEAN countries and the plus three countries (Japan, China and the Republic of Korea) to share and exchange knowledge and good practices, including develop the ideas or model on the elder care for the better quality of life for older persons in the region.
The report present the situation of care provision to older persons in 10 ASEAN countries and policy recommendations which will provide useful guidance in the development of a plan on elder care provision in ASEAN+3 region.