Radio interview with key OPA spokepersons in Cambodia
Date: 29 September 2014
Time: 01:00 – 02:00 pm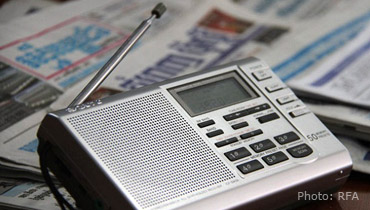 As part of Age Demands Action (ADA), older people in Cambodia will use the United Nation's International Day of Older Persons on 1 October 2014 to call for action from the government to ensure their rights and protection, including a social pension scheme for all older people aged 65 and above.
Key events that will be led by ADA campaigners in Cambodia include a meeting between a delegation of older people from Older People's Associations (OPAs) and OPA Federations, and the Provincial Governor of Battambang, on 29 September. Another delegation from OPAs and Federations will meet with the Provincial Governor of Banteay Meanchey on 30 September and with the Ministry of Social Affairs, Veterans and Youth Rehabilitation on 7 October in Phnom Penh.
Key OPA spokespersons, including Mr Ton Sovan, the OPA Leader from Prey Toch, and Mrs Pech Chhoeub, the OPA Leader from Korohal, along with HelpAge Cambodia staff will participate in a talk-show on the Chamka Chek state run radio station (FM: 92.70Mz), on 29 September from 1:00pm to 2:00pm.
Mr Ton Sovan believes that the radio talk-show is an important opportunity to discuss the challenges faced by older people in Cambodia and what can be done to improve their lives, including expanding the social pension. "Older people in Cambodia are less able to generate income for themselves and their families and a social pension for all older people aged 65 and above will help support their welfare and wellbeing", said Mr Ton Sovan.