Population ageing is the main demographic trend affecting Asia in this century. The speed and scope of population ageing and its profound implications for socio-economic development call for immediate action at different levels, particularly at the level of policy formulation and planning.
The Government of Iran in collaboration with UNFPA Iran and HelpAge International Asia Pacific Regional Office held a regional forum on the policy implications of population ageing during 3-5 July 2017. The forum aimed at facilitating the exchange of knowledge and expertise among Asia countries and to contribute to the process of policy formulation.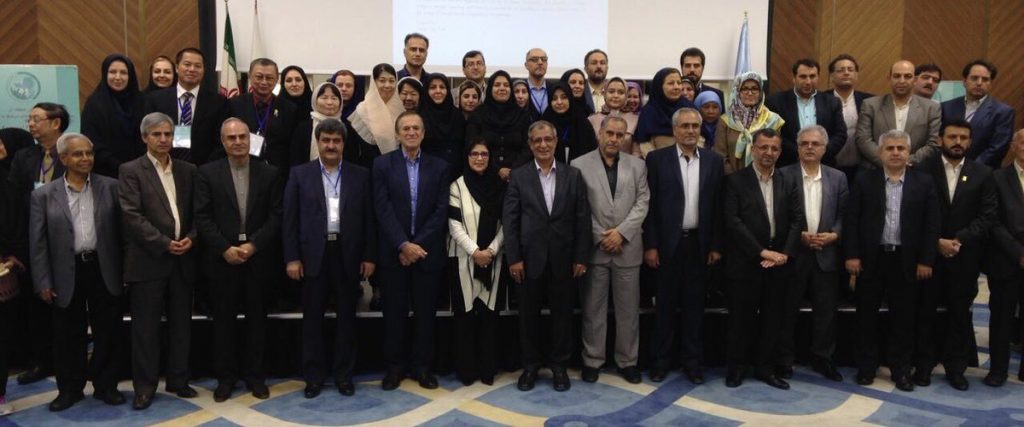 The main objectives of the forum were:
Provide a ground to share views and understanding of population ageing and its implications especially on income security, health and care systems.
Facilitate the exchange of knowledge and experience on the processes of formulation of evidence-based and gender sensitive policies and plans as well as discussion on the institutional and infrastructural capacities needed for such policy making.
Explore possibilities for expanding regional collaboration, and the way forward, taking into account the new 2030 agenda (SDGs).
Provide concrete suggestions for the Government of Iran to further advance in strategy and policy formulation for adapting to population ageing.
The forum brought together international experts from Thailand, Japan, Vietnam, South Korea, Myanmar, Malaysia, and Pakistan, as well as over 70 experts and high officials from various organisations in Iran such as the Ministry of Health and Medical Education, University of Tehran, the Planning and Budgeting Organization and the Parliament.
On the third day, the participants visited the Shams Rehabilitation and Educational centre – a private day care providing specialised recreational, artistic, and educational services for older women, and the Nassim Mehr Nursing Home which provides services for disabled and older women in Tabriz.

Photos: UNFPA Iran
Daily summary of the forum from:
Other resources: