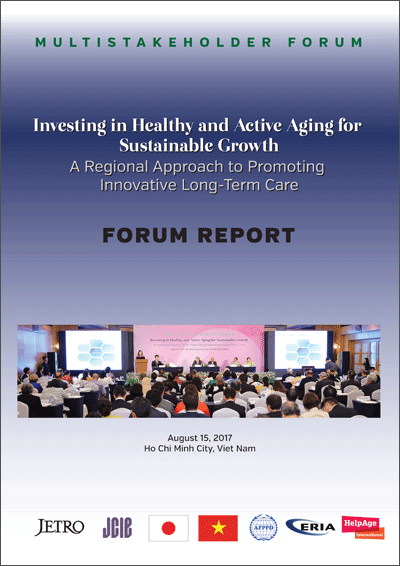 This is a forum report from a multistakeholder forum entitled 'Investing in Healthy and Active Aging for Sustainable Growth, A Regional Approach to Promoting Innovative Long-Term Care'. This forum was held on the sidelines of the 3rd APEC Senior Officials Meeting and related meetings on 15 August 2017 in Ho Chi Minh City, Vietnam.
Besides raising awareness of the urgent need to address the implications of rapid population ageing, the forum provided an opportunity to share experiences, explore ways to harness the benefits of ageing populations and discuss the challenge of preparing for the upcoming wave of population ageing in the region.
This report summarises the key messages that came out of the forum and some thoughts on the way forward.