9 April 2017 – Yangon, Myanmar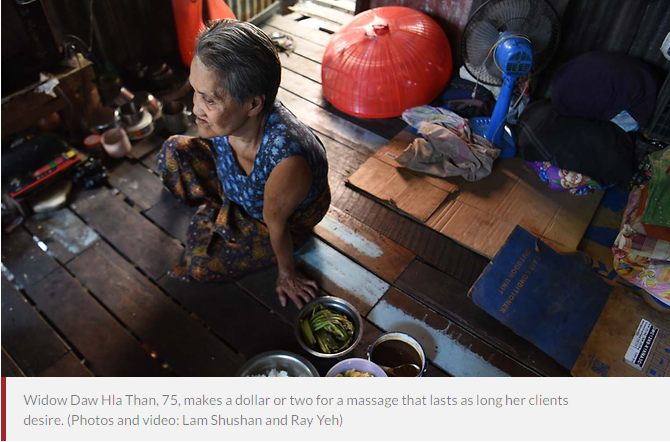 In Myanmar, most seniors rely on their family for support. But as the country becomes more urbanised, this arrangement could put them in a very precarious position once traditional family structures start to break down.
As it is, 60 per cent of its people over the age of 60 live on less than US$3 per day, according to UN statistics, and fewer than 1 in 5 have any savings at all. With all these limitations, one of the things at the top of the agenda for HelpAge is for the elderly themselves to embrace independence, or co-dependence in some cases. Through a programme called the Older People's Self Help Group, HelpAge trains seniors to form a network of support for each other, which encourages them to keep active both economically and socially.
Read more from Channel NewsAsia http://www.channelnewsasia.com/news/asiapacific/poverty-forces-families-in-myanmar-to-ditch-their-elderly-8699306