Video secondment for communication officers
15่ June 2015

-

26่ June 2015
Video secondment for communication officers
Date: 15-26 June 2015
Venue: Chiang Mai, Thailand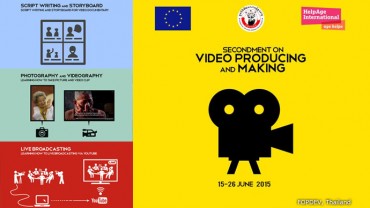 This secondment is part of the EU-funded project "Strengthening the CSO Network on Ageing as a Development Partner in Southeast Asia" and hosted by Foundation for Older Persons' Development (FOPDEV).
The participants from the Philippines, Cambodia and Vietnam will spend 2 weeks in Chiang Mai, Thailand to learn video production.
FOPDEV will lead the secondment and share their skillful experience on Media work with the participants. The fundamental knowledge, concept, workflow and skills needed for producing attractive presentation and video will be presented. Based on the learning-by-doing approach, the participants will have a chance to experiment the software, practice and develop a short video.