Opportunities to join HelpAge International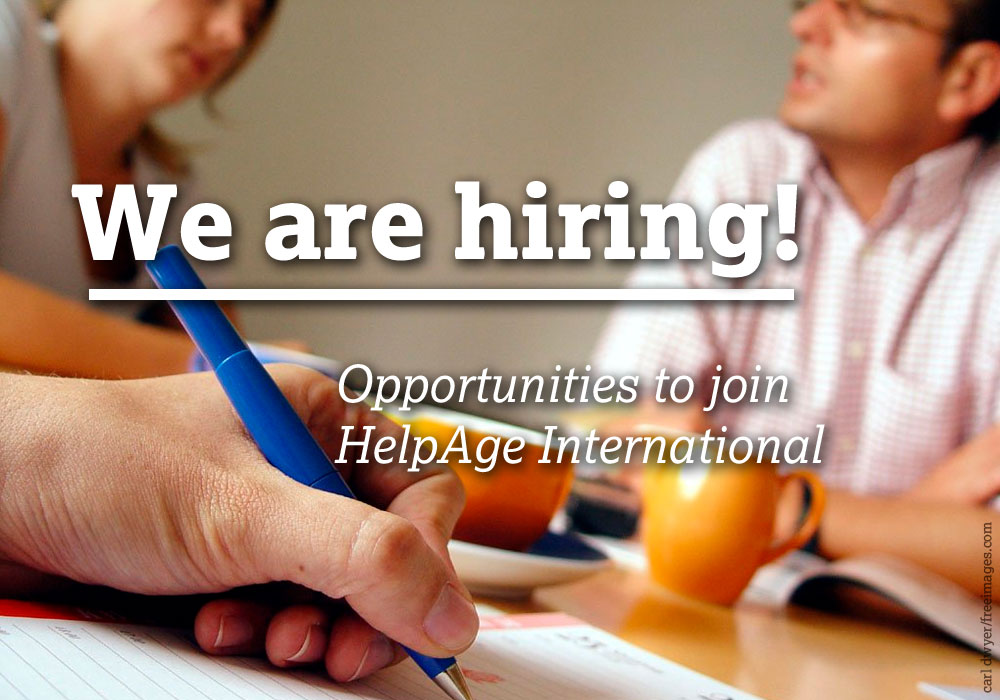 Consultant
We are currently seeking consultant to conduct a mid-term evaluation of the on-going humanitarian response for forcibly displaced Myanmar Nationals in Cox's Bazar, Bangladesh.
For the full job description and instructions on how to apply for the role, please click here.
Interested consultants are invited to submit an expression of interest for carrying out this evaluation by 01 September 2018 by email to Ms Chitlekar Parintarakul at fon@helpageasia.org.
Current vacancies
There is no vacancy in the region at the moment. Please come to check again later.
For more information on other current vacancies, please visit: http://www.helpage.org/who-we-are/jobs/
---
HelpAge International is an equal opportunities employer.
HelpAge International is committed to providing our staff with continuous professional development, flexible working and opportunities to thrive within an inclusive and diverse environment. As part of our commitment to promoting gender diversity, we are the only international NGO member of the BITC Gender Campaign.