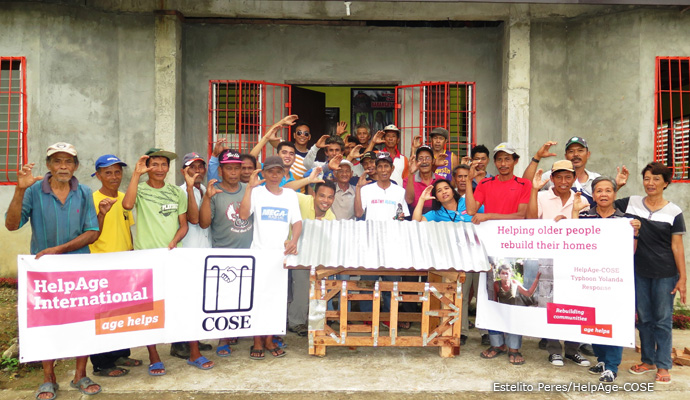 FOUR indigent senior citizens who lost their houses in Medellin, Cebu during typhoon Yolanda now have new homes.
Fifty-four more senior citizens who became homeless because of Yolanda will soon have new dwellings, thanks to HelpAge-Cose, a coalition of non-government organizations that promote the welfare of the elderly.
HelpAge-Cose executive director Franciskus Kupang said that by July this year, they hope to complete a total of 100 new houses for indigent senior citizens living in 10 barangays in the northern town of Medellin.
Read full article on Sun.Star Cebu newspaper.