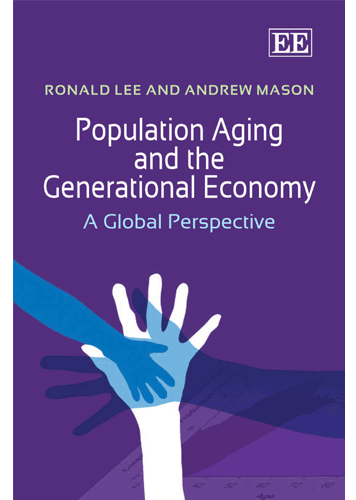 Over coming decades, changes in population age structure will have profound implications for the macroeconomy, influencing economic growth, generational equity, human capital, saving and investment, and the sustainability of public and private transfer systems. How the future unfolds will depend on key actors in the generational economy: governments, families, financial institutions, and others. This path-breaking book provides a comprehensive analysis of the macroeconomic effects of changes in population age structure across the globe.
The result of a substantial seven-year research project involving over 50 economists and demographers from Africa, Asia, Europe, Latin America, and the United States, the book draws on a new and comprehensive conceptual framework – National Transfer Accounts – to quantify the economic lifecycle and economic flows across generations. It presents comprehensive estimates of both public and private economic flows between generations, and emphasizes the global nature of changes in population age structure that are affecting rich and poor countries alike.
This unique and informative book will prove an invaluable reference tool for a wide-ranging audience encompassing students, researchers, and academics in fields such as demography, aging, public finance, economic development, macroeconomics, gerontology, and national income accounting; for policy-makers and advisers focusing on areas of the public sector such as education, health, pensions, other social security programs, tax policy, and public debt; and for policy analysts at international agencies such as the World Bank, the IMF, and the UN.
Language: English
Author: Ronald Lee and Andrew Mason
Published: Edward Elgar, IDRC, 2011
This publication is available for downloading on IDRC website.