From 27 to 28 January 2015, HelpAge International East Asia Pacific Regional Office, in collaboration with the Department of Health, Ministry of Public Health, Thailand, held the regional workshop Community-based social care: What is the role of the State?
Seventy participants, including government representatives, social workers, academics and experts from East and Southeast Asia, gathered in Bangkok to learn and share their experiences of social care for older people.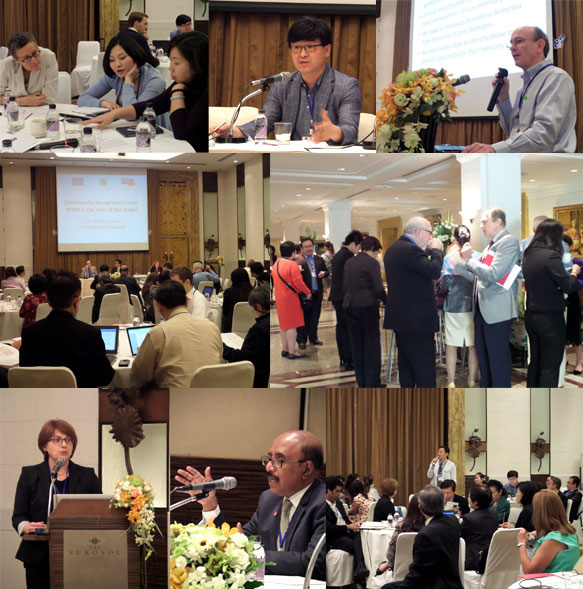 Demographic and societal transformations are increasing demand for care while constraining the supply of caregivers. Thus, cost-effective, quality aged care solutions that allow older people to stay at home for as long as possible are urgently needed. The community-based approach should be a way to respond and fill in the gap between self care, family -based care and institution-based care. In addition, social care is frequently neglected and should be integrated with the existing healthcare system. Workshop participants reviewed the provision of social care in their countries and considered what stakeholders, and especially governments, should do to promote community-based social care and its sustainability.
The workshop was supported by the European Union.
Download resources: