Faculty of Nursing, Chiang Mai University
The Chiang Mai University Faculty of Nursing is an international nursing, academic and research institution founded in 1960. Its work focuses on ageing research, education and community projects.
The faculty trains nurses from across Thailand and around the world, offering specialist courses on gerontological nursing and critical care nursing. It runs community projects across Thailand that improve health for older people.
The Faculty of Nursing became a HelpAge global network member in 2016.
Contact information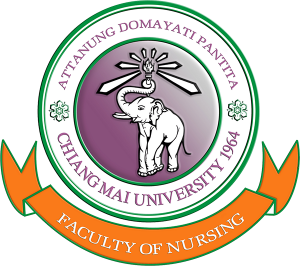 110 Inthavaroros Road, Sriphum District,
Amphur Muang, Chiang Mai 50200 Thailand
Email: guggig342@gmail.com
Website: www.nurse.cmu.ac.th
Foundation for Older Persons' Development (FOPDEV)
FOPDEV was established in 1999 as a non-profit, non-governmental organisation dedicated to working with and for the disadvantaged and vulnerable older persons in Thailand. It's main activities take place in the Northern Region of Thailand. FOPDEV joined the HelpAge network in 2001 and became an affiliate in 2004.
FOPDEV works at the community level with:
Older people's groups to set up income generation activities to improve income security.
Volunteers to provide basic health care and information to older people and their carers.
Watch groups to monitor local policy implementation and older people's access to rights and entitlements.
At the national level, FOPDEV works to raise awareness of older people's issues with the general public and advocate for improvement in government policies for older people and the needs of an ageing society. Key areas of work include promotion of older people's rights, income security, disaster risk reduction (DRR) and healthcare. FOPDEV had been actively implementing the regional project Strengthening the civil society network on Ageing in Southeast Asia, funded by the European Union.
In addition, FOPDEV runs a social business programme called "Buddy HomeCare" aiming to solve two social problems in the same time, one is the problem of caring needs for disadvantages older people and another one is the problem of disadvantages hill tribe children who are unable to continue to study then become poor and unsecured on income.
Contact information

Sawang Kaewkantha, Executive Director
388(6) Soi 17 Nimmanhemin Road,
Suthep, Muang, Chiang Mai THAILAND 50200
Tel: +66 53 215 671
Fax: +66 53 224 616
Email: sawang@fopdev.or.th
Website: http://fopdev.or.th
Senior Citizen Council of Thailand
Senior Citizen Council of Thailand (SCCT) acts as a coordinator for organisations and institutions working to promote and improve wellbeing for older people in Thailand.
SCCT has worked with older people through the formation and development of older people's associations at the community level across the country. These organisations aim to improve the living conditions for older people and the development of their communities.
Contact information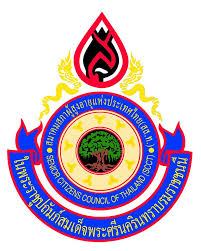 1034 Department of Social Development and Welfare,
Krung Kasem Rd. Bangkok 10100
Email: scct.th@gmail.com