HelpAge International, Vietnam Country Office
HelpAge International established a country office in Vietnam in 2011. Our main focus in Vietnam is to support the development and implementation of age-friendly development policies and programmes. We also set up and build the capacity of community groups called "intergenerational self-help clubs".
Currently, HelpAge International in Vietnam implements 5 projects across the country.
Building Disaster Resilient Communities in Coastal Vietnam: This project aims to increase the disaster resilience of vulnerable groups in coastal communities in Vietnam and build the capacity of government, NGOs and civil society in implementing vulnerable group centred DRR measures.
Promoting intergenerational self-help approach to improve the well-being of disadvantaged group in Vietnam: This three year long project is trying to reduce poverty and improve the health and right of poor and disadvantaged people by strengthening the capacity of 60 Intergenerational Self-help Clubs (ISHCs) to promote inclusive and sustainable development.
Community based services for older people: The project provides an opportunity for local community, health service providers and authorities to address the health needs of older people by providing comprehensive and appropriate services at community level.
Enhancing the capacity of NSA to improve the well-being of disadvantaged groups in Thanh Hoa Province: The expected outcomes of the project are to reduce poverty and improve health of disadvantaged people by promoting more inclusive and empowered civil societies in local development in Vietnam.
Strengthening the civil society network on Ageing in Southeast Asia: This is a regional project funded by the European Union to contribute to the empowerment of CSO in the region so it can mobilise communities and represent the views of poor and vulnerable older people through multi-stakeholder dialogue.
HelpAge Vietnam also provides technical assistance for UNFPA and their local partners from May to December 2015. This is to strengthen the implementation of the piloted club models in Hai Duong and Ben Tre provinces and in replication of the ISHC club models under provincial resources in 2015.
Contact information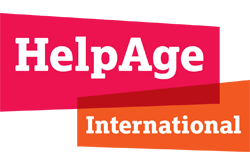 Tran Bich Thuy, Country Director
HelpAge International, Vietnam Country Office
No 20-K80C, Alley 376, Buoi Street, Vinh Phuc Ward, Ba Dinh District, Hanoi, Vietnam
Tel: +84 (4) 32474145 (ext 202)
Fax: +84 (4) 32474806
Email: thuytb@helpagevn.org
Website: http://helpagevietnam.org/
Vietnam Association of Elderly
Founded in 1995, Vietnam Association of the Elderly (VAE) is a national organisation of around seven million members participating in 11,000 grassroots associations of older people in Vietnam. VAE has been part of the HelpAge Network since 2010.
These grassroots associations provide various services to older people including care for their health and their spiritual life. As a legal entity, VAE stands for the voice of older people in Vietnam and is primarily responsible for protecting older people's rights and interests, promoting the role of older people in society, as well as policy and advocacy work.
VAE is currently implementing projects to improve the wellbeing of older people by encouraging different generations to interact. These projects are funded by the European Union, Atlantic Philanthropy, Fredskorpset and others, currently encompass:
In collaboration with Government Ministries
New Rural Programme with Ministry of Agricultural and Rural Development
Protecting Environment and Natural Resources program with Ministry of National Resources and Environment
Bright Eye programme (2013-2015)
Action Month for Older People (starting October 2015)
In collaboration with HelpAge
Promoting a more inclusive and caring society in Southeast Asia (Jul 2014 – Aug 2015)
Strengthening the CSO Network on Ageing as a development partner in Southeast Asia (Feb 2013 – Jan 2017)
Age Demands Action
In addition, the following organisations are part of the HelpAge network in Vietnam:
Ministry of Labour Invalids and Social Affairs (MOLISA)
Vietnam National Committee on Aging (VNCA)
Vietnam Women's Union (VWU)
Center for Aging Support and Community Development (CASCD)
Intergenerational Self-Help Clubs (ISHCs)
Contact information
Ngo Thi Men, Head of International Relations Department 
Vietnam Association of the Elderly
12 Le Hong Phong street, Hanoi, Vietnam
Tel: +84-4-3734 1854
Fax: +84-4-3734 2801
Email: minhhaihsph@yahoo.com
Website: www.hoinguoicaotuoi.vn